The bicycle is the ideal way to visit Milan . The two wheels in fact are perfect to avoid the traffic that characterizes the city and enjoy only the best, among monuments, clubs and places of interest. So here are five perfect routes to tour the Lombard capital on two wheels and admire its attractions.
In a day or in a week, alone or with the whole family: discovering the city of Milan by bicycle is always a pleasure, thanks to numerous tourist itineraries , which also arrive outside Milan and tours that lead to the discovery of its historical and beauties. ultramodern.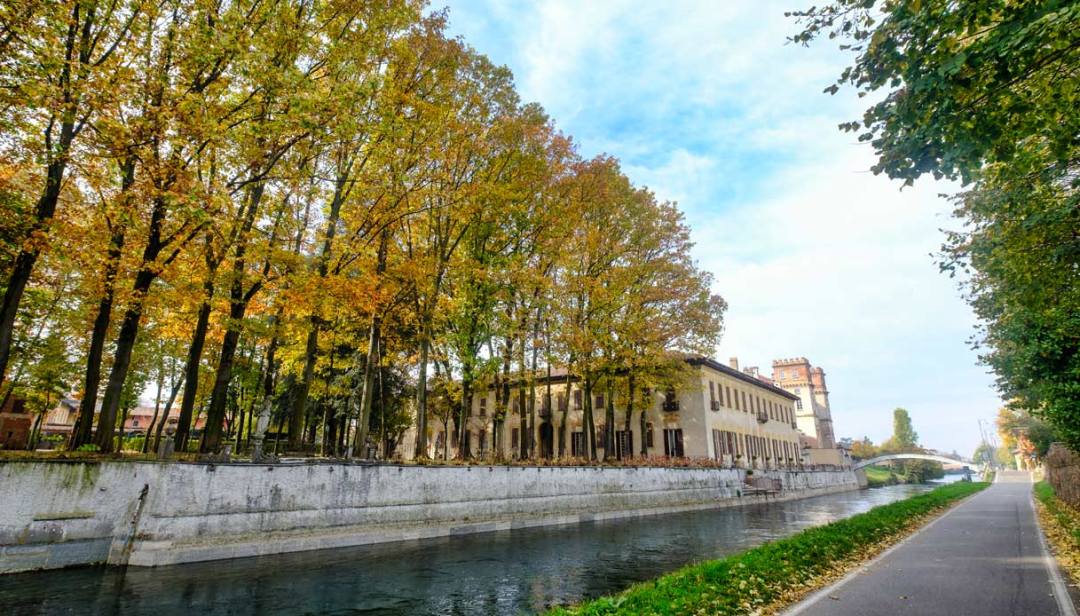 1. Visiting Milan by bicycle: the Navigli and the Lombard countryside
The Navigli of Milan , center of the Milanese nightlife , are the perfect place to go by bike. Along the Alzaia Naviglio Grande there is a perfect road that is also a bike path even for beginners, completely flat and well paved. This area of ​​the city is perfect for discovering the coolest soul of Milan , but also its past, diving, one after the other, in the Lombard countryside.
Admire the changing landscape and, if you feel like it, proceed along the entire path until you reach Abbiategrasso , between huts and fields. Take the opportunity to stop and stop at a farmhouse and taste the typical products. At sunset, you can tie the bicycle to a pole and embark on a boat for a romantic cruise along the Naviglio. Here's how to book it .
2. Visit Milan by bicycle: in corso Sempione for an aperitif
Among the most famous bike paths in Milan is the one that runs around Piazza Castello . Before leaving, take the opportunity to visit the Castello Sforzesco where the Pietà Rondanini, Michelangelo's last work is kept, then climb on your bike and continue along Via Paolo Sarpi – the Milanese Chinatown – to Corso Sempione, where you can enjoy an aperitif from Milan doc .
3. Visit Milan by bicycle: the Public Gardens and Villa Necchi
The area most appreciated by Milanese cyclists is undoubtedly the one between Porta Nuova and Villa Necchi. Here there are several cycle paths and the landscape is very special. Start from Piazza Gae Aulenti , one of the newest and most famous in Milan, then walk along the Indro Montanelli Ramparts and Public Gardens , finally enter Villa Necchi where a visit awaits you that will leave you speechless.